Brand Design NYC
Creating a GREAT brand requires a little bit of MAGIC!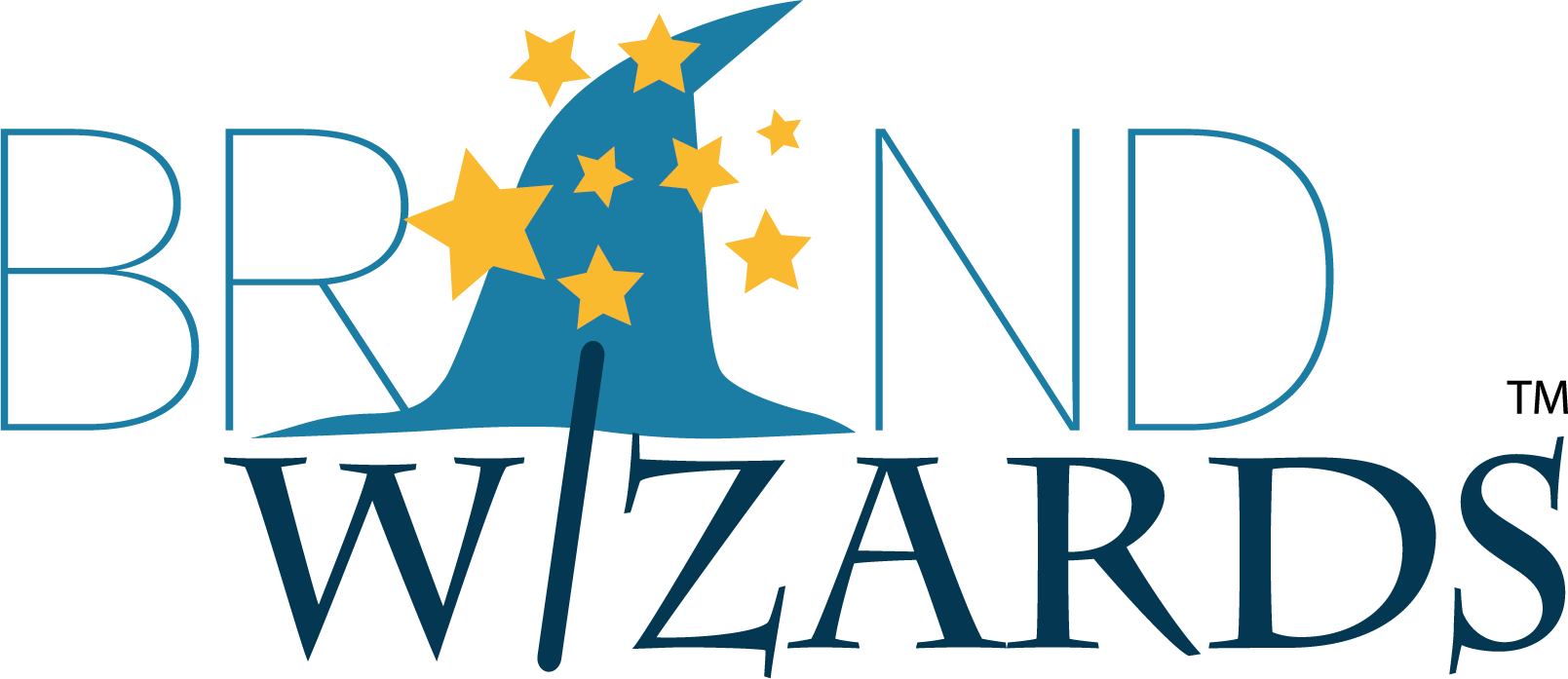 You know who you are. You're fearless. You have a statement to make, and you want everyone to listen. Especially when you're embarking on Brand Design NYC. What people think about your business starts with your brand.
It's called an identity for a reason. It's personal: the story you want to tell, your personality, your professionalism. It's everything that speaks for you when you're not there to do the talking.
Think about what moves you. We all know the difference between something that's polished and something that's not, and we respond on multiple levels.
Your branding materials better be clean, concise and completely free of errors, If they're not, we have to decide whether it's worth the risk of doing business with you. 
We might love what you're saying, but what you're showing has to match your rhetoric. Nothing undermines your credibility faster than a confusing message or an unprofessional presentation. 
If a prospect has to decide between you or another company that does the same thing, who do you think they'll choose? The company that took the time to develop a cohesive brand strategy, both in their identity and marketing materials, or the company that constantly tells you how great they are but can't show you what makes them great?   
All things being equal, the winner is the company that looks like who they say they are!
Discovery
Tell us about you, not just your business. What do you do for fun? What kind of sports do you like?  What do you drive? Where do you vacation? Tell us about what influenced you to start your company in the first place and let us in to see what you envision for your future. All of those things matter when you begin the identity conversation.
Often, people lead with their business. That's fine, but 1,000 firms are just like yours, so what makes you different? That's what we want to know.
Concept
After we have our discovery chat, we will move to concept development. We heard you, and now we have a good idea of what you might look like so we can begin the design process.
Experience tells us that you can make better decisions when you see different elements, typography, drawings, positioning and variations. So we present all of it, the good the bad and sometimes the ugly.
Process of Elimination
Now that you've seen a variety of concepts and ideas, you'll probably have some of your own. We would be very surprised if you didn't. The design process is funny. You never know what you'll be drawn to until you see it on paper. That's when your own creative juices will really start flowing.
At this point, you may see an element in one idea that you want to incorporate into another, so we'll do that. And we'll keep on doing that until we land in a place where you just say, "WOW, that's it!"
We hate to be cliche, but when the stars are aligned, you just know it. We won't stop until you are exactly where you want to be. We'll keep talking and moving until you're 100% satisfied.
Color
Now that we think we have an identity, you'll want to see how it plays out in color.
Yes, we start designing in black and white because your logo or service mark needs to stand on its own. Color can be a distraction in the beginning, but now it's time to start thinking about those variations.
There are volumes dedicated to the psychology of color, but we won't bore you with all the details. Think about it. When was the last time you saw a law firm whose brand color was bright neon magenta? Probably never. And that's the point.
We'll draw from our discovery session and mix that knowledge with industry standards. Then we'll work with variations that make sense. When we're finished, we'll present them to you so you can try them on and see how they fit. Then we'll do our final tweaks until you absolutely love your new color palette.
Style
Once we've chosen the primary color scheme, we'll develop a style guide that will function as an owner's manual about how to properly use your logo and business colors.
Why is this important? There may be times when you have someone design something for you, or you give your logo to a publication to use in an ad. In those cases, you want to be 100% sure they are following YOUR BRAND GUIDELINES and not their own. Everything matters: fonts, colors, black and white versions, reverse applications. You name it, we consider it all.
These are your corporate standards. They're important because you want to be appropriately represented across every single marketing platform you use: website, company literature, social media… everything.
This is the difference between getting by and looking like who you say you are.
Protecting Your Brand
Just a word to the wise, if you plan on designing a mark for commercial use, it should be protected. If this is a new corporate name, you should be proactive and do your homework before you move forward. Trademark infringement is a very real thing. We feel compelled to share that with you, so you are informed. Many businesses have unintentionally wandered into some else's domain with costly results.
As designers, our role is to execute a strong brand with the assumption that you have done your due diligence. If you are unsure, we encourage you to check in with our colleagues at Trademark Prosector before you proceed.